Madison Heights High School Class of 1966
Pirates Basketball
It's B Ball Time
The time: February 1965
The Place: Marion, Indiana
Madison Heights vs. Marion (mp4)
Final Score
Madison Heights 63
Marion ??
Thanks to Gary Sewell, MHHS class of 76, for providing a copy of this game
Video files are large and not recommended unless you have a high speed broadband connection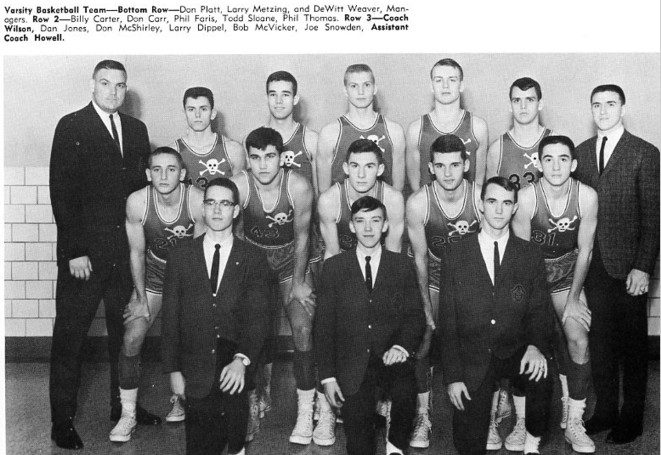 MHHS Basketball
Return to Class of 1966 Home Page
Copyright © 2020 [Madison Heights High School Class of 1966 Reunion Committee]. All rights reserved.